CONTACT US TODAY.
CONTACT US TODAY.
GENERAL INQUIRIES
vluther@spectrumcos.com
704.291.6136
dwilliamsr@spectrumcos.com
704.770.70496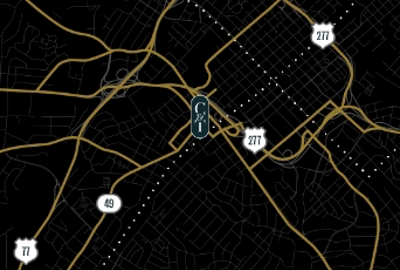 GET DIRECTIONS
WHAT'S UP AT
CARSON & TRYON.
The perfect place to work.
20-STORY, 565,000 SF HIGH-RISE OFFICE WITH 30 EXTERIOR OFFICE BALCONIES TOTALING 21,000 SQUARE FEET.
Explore Office
Stay and explore Charlotte.
200-KEY BOUTIQUE HOTEL WITH ONSITE RESTAURANT, CONNECTED TO SOUTH END AND UPTOWN, AND 10,000 SF OF RETAIL.
Explore Location
The best of work-life balance.
200 LUXURY, NOVEL MULTIFAMILY UNITS, INCLUDING A CHIC RESTAURANT ANCHORING CARSON & TRYON'S CORNER AND ROOFTOP LOUNGE.
Get in Touch